Thinking of popping the question in the coming new year? If so, there are a few things to consider before asking the love of your life to marry you. The most important part of picking out an engagement ring is, of course, the sentimental value. However, trends, while they may come and go, shouldn't be completely forgotten about. They do more than just making sure your #BridesRing selfie is a big hit - they can also serve as a reminder of your proposal as well by capturing the aesthetic and trends of the time period that will have you and your partner reminiscing decades later. To take full advantage of these benefits, here are the top engagement ring trends of 2020.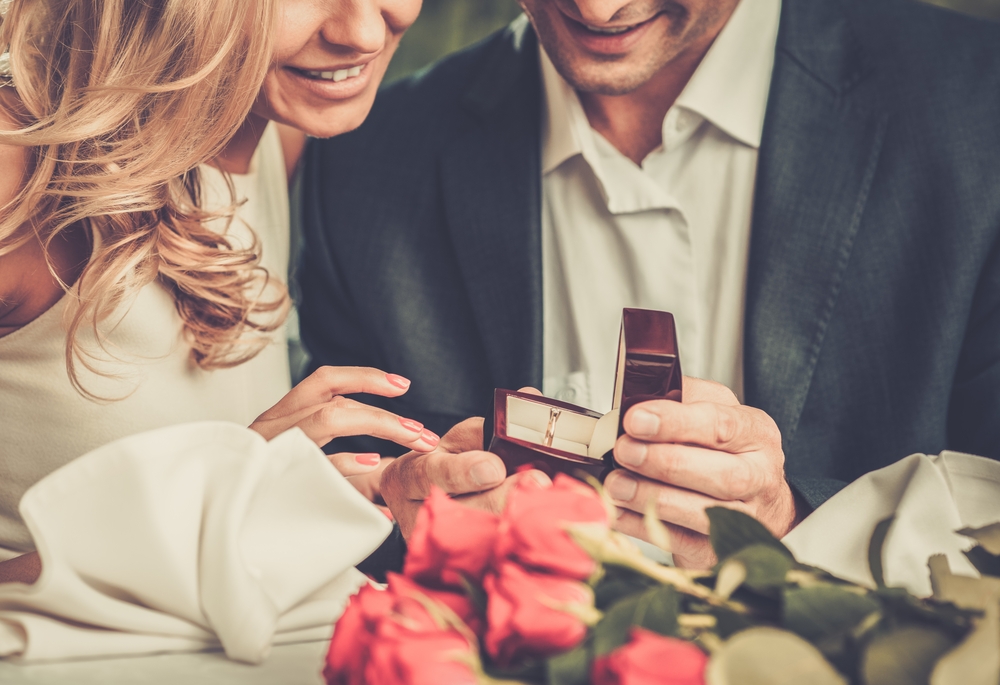 Nontraditional Stones
While diamonds will always be a timeless classic that is loved near and far, nontraditional stones have become extremely popular in the past few years, and it seems this upwards rise to popularity will only continue in the new decade. New population stones include sapphires, emeralds, and even raw stones like quartz. This trend occurs for many reasons. First, economy. Many nontraditional stones are less expensive than diamonds while still packing the same amount of glamour and wow. Next, using nontraditional stones also allows you to include more meaning into the ring by picking a stone that has a relatable meaning or is special to you and your partner. Nontraditional stones also act as a unique statement piece. While a majority of people often have diamonds engagement rings, citrine or moonstone rings will have a unique, dainty look to them that makes you feel like your ring is one of a kind - as it should. Finally, with their vibrant colors and unique, interesting shapes, nontraditional stones simply look amazing with any finish!
Statement Bands
If attention grabbing stones aren't your style or if you'd like something more practical for day to day life - don't worry: 2020 will be the year of statement bands. From the hammered design that's risen to fame on Etsy to intricate markings and engravings, your ring won't need a stone to be special. Statement bands offer many benefits. First, they offer a unique way to be sentimental. Rather than focusing on a stone or setting, these rings utilize unique designs that are minimalist and gorgeous and can come in many forms. Statement rings are also more practical for day to day life. While stones are beautiful, unless the ring is flat, you'll find yourself getting hung on clothes or objects or even scratching those around you. Statement rings offer a beautiful way to show your love and commitment while allowing you still to use your hands to the fullest extent.
Romantic Designs
Finally, from rose gold to rose quartz, the dreamy, soft aesthetic of vintage love is making a comeback in the form of romantic designs. Sticking to a warm finish with a rounder, softer cut and design is the best way to incorporate this 2020 trend.