With holiday plans all but set, the end of the year is fast upon us. A lot of us are looking forward to having a New Year's celebration with our friends and family, especially those we have not seen for a while.
Throwing a New Year's Eve party is usually an elegant undertaking. You have your dinner plans to make, your dress code to set and an evening of entertainment to provide. But what about those hours after midnight, when the guests are filing out into 2022? Make sure you are sending your guests home, safely, and with a gift in their hands to enjoy.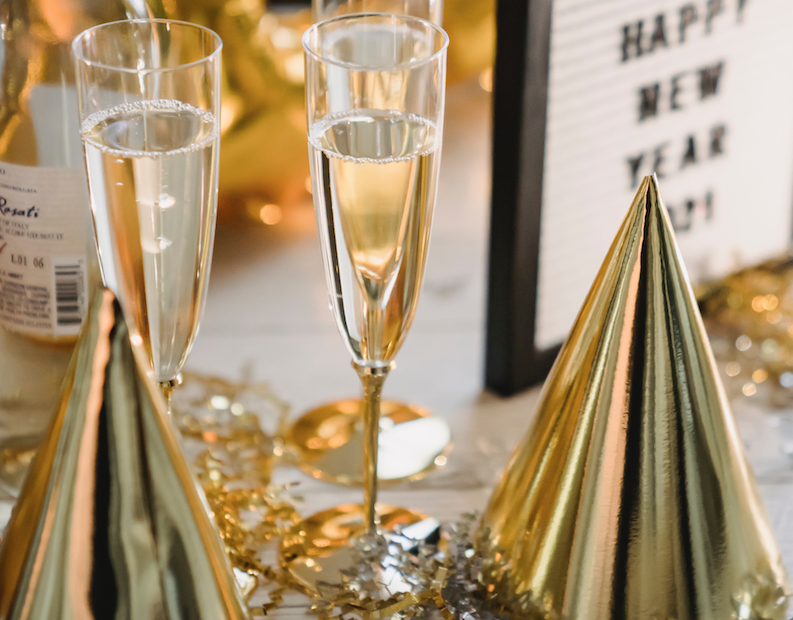 Plants
Pack up a little plant for everyone to go! A little succulent, especially in a flashy pot, can be a living tribute to the jubilant evening. This is a plant that basically anyone can care for. You don't want to be handing out roses or any other kind of high-maintenance plant to people to worry over.
Beyond a succulent, you could also think about having an herb assortment to hand out, pot by pot, for a little surprise at the end of the night. African violets are another choice, but this time with a flower, for something easy and hearty.
Drinking Glass Sets
If you are thinking of offering any extra bottles to your revelers on their way out, why not supplement that with a nice set of drinking glasses. You could go for a pilsner glass if you have a group interested in the game night and making their own brews. Or maybe whisky glasses are more of your scene, for the connoisseurs in your circle. Lastly, for a more standard choice, go for a wine glass. You could keep to the classic design, or opt for a stemless model if that seems like a better fit.
And don't forget to add a personal message or your family name so they can look back on the glass with fond memories.
Give the Gift of Celebration
A really interesting idea is to provide a little something on the way in as well! For one thing, the glassware gifts could be given to each guest, along with a little glass tag so that people can keep track of their drinks.
You could also load up everyone with some bubbles, glitter, or rose petal confetti so they can celebrate at the stroke of midnight. Noisemakers, hats, and funny glasses will round out the experience.
Useful Items
Another strategy is to provide your guests with a useful little gadget or item that they could use around the house in the year to come. Think about a fun bottle opener with an engraved name and date for your party. Or picture a luggage tag for each friend you have over, then they can think of you when they go off on their yearly vacations.
Throwing a New Year's party can be a fun time for everyone. It takes a lot of work, but the cheers and shouts of joy at midnight will be a huge payoff. Giving each attendee a little token to remember the night is an amusing way to stay in everyone's hearts for the rest of the year.