Wedding memories last a lifetime, but the guests often remember the small, unique details that transform an event into a fun and friendly day. If you're unsure of just which unique wedding ideas to choose, think about your guests and determine which ones are fun yet budget-friendly.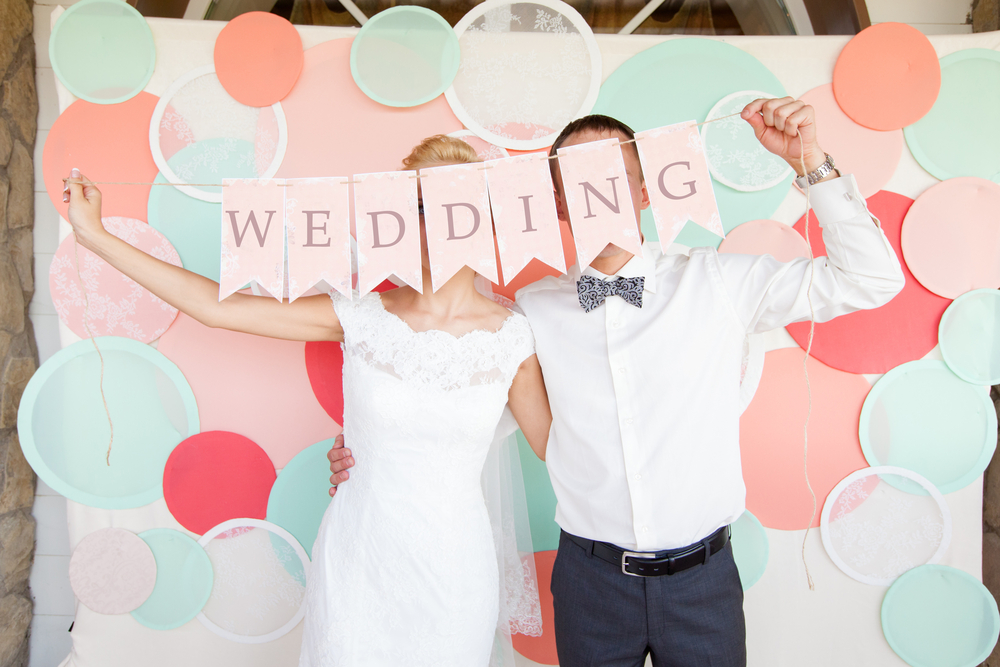 1. Personalized Wedding Invitations
Personalized wedding invitations allow couples to inscribe messages that feature their personalities, likes, and creative opinions that will make guests laugh and feel content.
2. Bridal Party Keepsakes
While thinking about the gifts you want to buy for your bridal party, give keepsakes that will allow you to create a special memory with friends or family that will last a lifetime.
3. Personalize Drink Coasters
Coasters make the perfect favor that guests can use at their tables and then take them home at the end of the night. As you can personalize them, make them fun and flirty.
4. Have A Tea Trolley
Instead of just having alcohol, include a tea trolley for guests who don't drink. Tea is relaxing, and you can provide several blends that will allow for a tea tasting treat.
5. Create A First Anniversary Pinata With Wedding Guest Messages
Have all of your guests write a note for your first anniversary. It adds a fun element to the reception, and it gives you something to look forward when you celebrate the next year.
6. Create A Favor Table That Doubles As Snacks
Guests love snacks, so why not design your favor table with snack-size edibles. You can personalize the labels, so you can create them with an entertaining note that gets giggles.
7. Create A Playroom For Kids Including Games And Snacks
If you want to keep the kiddies entertained during the wedding, create a special playroom for the little ones, including games, snacks, candy, and favors that will keep them busy.
8. Have An Alternative Guestbook
Guestbooks are traditional, but couples like alternatives that make it more personable.
9. Choose Practical Favors
Choosing practical favors is a thoughtful idea because you know your guests will use them long after the wedding ends. Choose soaps, embroidered towels, or tableware.
10. Create A Lantern Light Effect
Instead of purchasing expensive lighting, opt for a beautiful lantern light effect instead. With three patterns, it will add a stunning presentation that will transform the nighttime. You could alternatively let your groomsmen carry lanterns instead of flower bouquets.
11. Let Your Guests Choose The Music
Start a social media page for your wedding and let your guests choose the music. You could ask a guest to create an original song and perform it at the wedding or reception.
12. Have A Photo Booth With An Instagram-Ready Theme
Photos make the best memories, so why not make it fun by creating a photo booth station with a theme? Make it Instagram ready, and create a hashtag for guests to post online.
Do you have a unique wedding idea that we have not listed? We would love to help you personalize it. Contact us by phone or email, or visit our showroom for more information.