While men are often described as hard, and especially find gifts, for. It is a notorious dilemma, finding that perfect present for your husband, your dad, your brother, etc. So, what do you do when you have about 5-7 guys, completely central to your life, who all deserve a token of appreciation? It can be a challenging idea, finding something meaningful, useful, and memorable.
In order to help you navigate this process, and even make it into a fun experience, let's go over some great ideas for groomsmen gifting!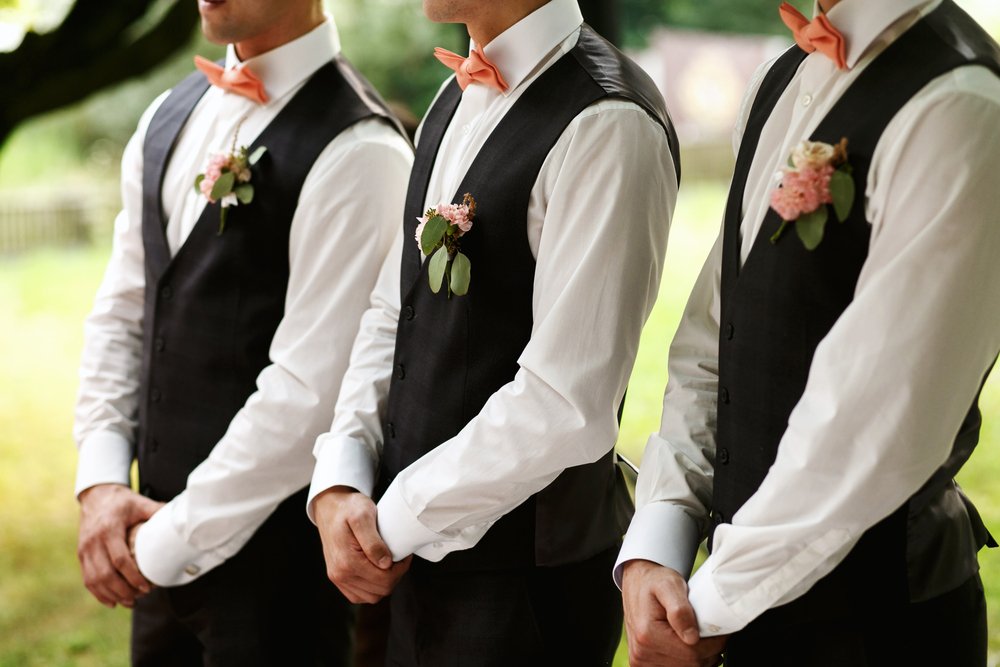 When it comes to your groomsmen, you would probably be hard-pressed to find a more meaningful group of friends for your life. This could mean everyone from brothers, cousins, childhood friends, high school, college, and graduate schools pals and also professional contacts and newer people you just clicked with.
The group is a tapestry woven of different times in your life. They have all stopped what they were doing, made these big plans to be a part of one of the most exciting moments of your life. It is important to honor that with a gift that shows your love, respect, and deep, sincere thanks.
Go for something weighty, something that will last. Whether this is a flask, a picture frame, or
keychains
will be something you decide based on your group. And "weighty" doesn't have to mean "not fragile." It could be a glass with a meaningful phrase or nickname on it; it's more about the sentiment than the material. And think about a collectible item or one that is useful in everyday life - this will help your friends remember all the fond memories of your big day more easily.
Have fun with it and think outside the box
As mentioned, thinking of some inside jokes, group mottos or nicknames can be a fun way to make the personalization of your gift even more special. Thinking of an inscription that is meaningful to you and your friends can also be a great way to create some cohesion across a collection of different gifts if that is what you choose to do.
Imagine this, you have five friends who would appreciate receiving a flask with a fun message, but two friends for whom that gift may not be appropriate. You could choose a hip flask-style selection for the larger group, and a selection more compatible for tea, soup, or coffee for your other friends. Once you add that personal message or slogan to each one, a group feeling will be produced. And this will make your closest friends feel even more special as you take this new step in your life with them supporting you by your side.
But keep your friends' personalities in mind
Above all, though- reflect on the individual personalities of your friends. This could lead you to gifting the same item to each person, but with a different inscription on each one. Something that's used every day, such as mugs or glasses can be a great choice for this idea.