Are you a newly engaged couple who has just found out it takes about eighteen months to strategize for a wedding ceremony and reception? There are also so many components that it is easy to get caught up in the planning, which generally leads to over-budgeting issues. There is no relationship between budget and boring, though, so there are plenty of ways to plan your big day and make it memorable for your guests. If you are you wondering how to plan a simple wedding, here are a few budget-friendly ideas that will leave your guests in awe of your preparation skills.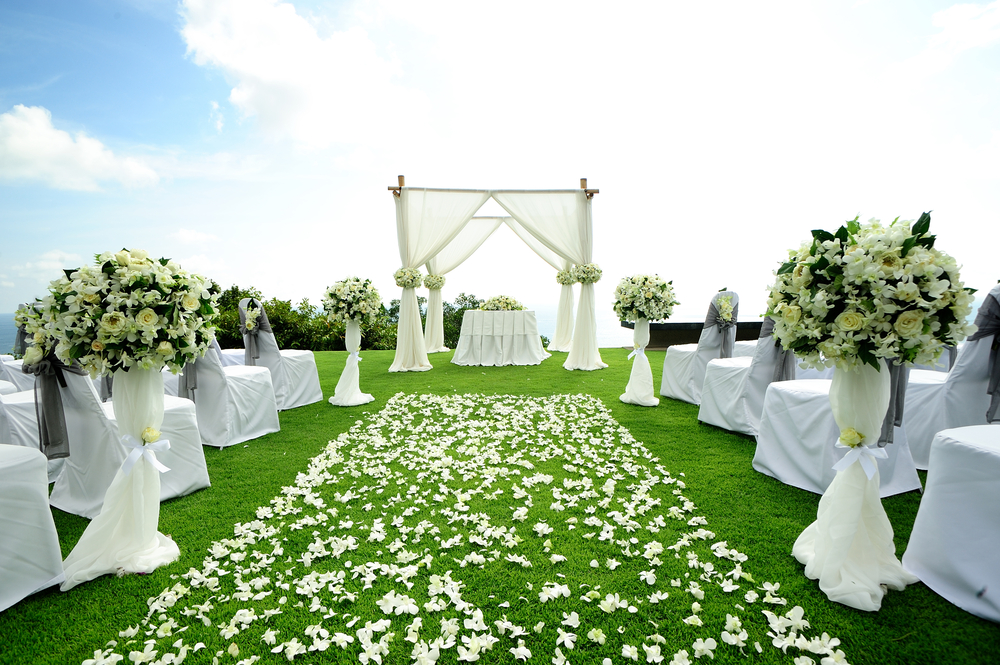 Smart Budgeting
Simple wedding planning starts with smart budgeting. The details must be determined during this stage so that you have a plan in place to follow. It isn't so easy a task as it seems there is always something else that must be done, but it is possible to accomplish when you have your mind on must-do and might-do details. Take the time to determine your necessary wedding expenses as well as the things that you would like to add if your budget allows. Smart budgeting will enable you to yes without a lot of nuptial debt.
Wedding Inspiration
If you're unsure of just how to pull off a simple wedding, look for inspiration by taking small ideas from different weddings you find on the internet. For example, you can cut venue costs by choosing a rustic wedding theme and decorating yourself. You can also use nature as inspiration by making your own archway as the ceremonial focal point. By taking the time to create a few brilliant focal points, you save by avoiding useless extras. Your ultimate goal of looking for wedding inspiration is to create a stunning event rather than spending lots of money to try to impress your guests. Go for quality over quantity.
Wedding Reception Extras
Wedding reception extras are where most couples tend to spend more than they planned to originally. You want to keep a close eye on these details because spending can quickly get out of hand. Here are a few things you need to consider during the planning stage.
Do you really need all the extras when it doesn't add value to your wedding?
Do you need to invest in pricey signature drinks if you have alcoholic beverages?
Must you spend on snack and dessert bars when there will be food and cake?
Prioritize Decision-Making
During the planning stage, you will meet lots of vendors. Do not play around with your budget (never even think about spending more). Think about value over the wow factor because that is how many couples get into debt in the first place. Ask each vendor about their pricing and ask for simple designs. Always look for ways to cut a deal with them.
Whether you work with a wedding coordinator or decide on a DIY project, your creativity and smart-shopping habits are vital to simplifying your wedding. From invitations to party favors, SG Wedding Favors is committed to helping you from your engagement party to your wedding.