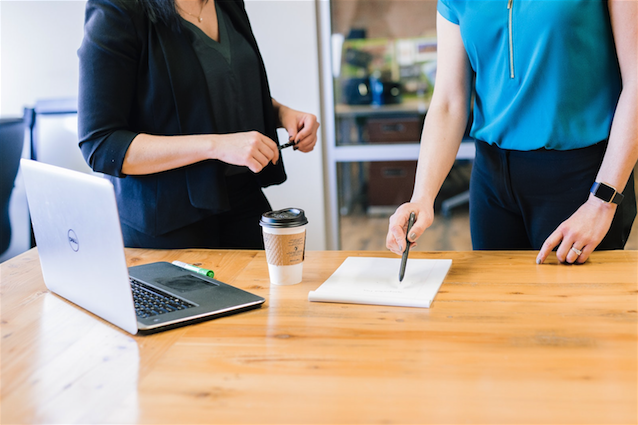 Why You Should Recognize Your Employees for Going the Extra Mile
Employee recognition programs are highly beneficial for many reasons. First, they allow you to set goals for your employees that they want to achieve. Second, intrinsic rewards increase productivity, discourage absenteeism, promote loyalty, and improve people's overall satisfaction in the professional roles they're in currently. A good program also helps you recognize high achievers so that you're able to promote from within whenever a vacancy in the workplace opens up.
Here is how to create an employee recognition program that delivers favorable results:
Find out what motivates your employees to perform their best. When you get to know the people that work for you intimately, you're able to understand what drives them to be their best professionally. You get to know their personal reasons for success. You understand what they need to stay motivated and productive so you can continue to challenge them in ways that resonate with them.
Set SMART goals to increase the likelihood of your workers achieving them on deadline. SMART stands for Specific, Measurable, Attainable, Realistic, and Timely. It's a formula that you can repeat for success. By giving your employees the same types of goals, you're able to increase the likelihood of them achieving them without delay.
Choose reward items that are personal and meaningful. Give your employees something they're proud to earn and show off. A customized gift is rich with sentimental value because it's something they can't get anywhere else.
Regularly review progress so that everyone succeeds. Provide excellent feedback to help your staff do all that they intend to do goal-wise. When an employee has strayed from their goals, get them back on track by coming up with a plan that they can follow.
Get the results you want to receive from your employees by offering them incentives for a job well done. People are motivated by rewards. Coming up with an employee recognition program that gives them the accolades they so richly deserve is imperative to your business' success. Even if your employees work from home, they can go above and beyond the call of duty to impress you with their achievements.
SG Wedding Favors is the Place to Visit for Custom Corporate Gifts
Learn more about the personalization process of your chosen reward items from SG Wedding Favors. We create custom gifts for employee recognition programs that get you favorable results. If you want to see an increase in productivity and overall job satisfaction, develop a program that acknowledges your employees' efforts each quarter. Choose custom employee recognition awards that get people excited to work toward their goals.