A wedding caterer's value is worth more than just the photo-fantasy dishes you see in pictures. They also do more than just prepare your wedding reception menu. They wear many hats besides a caterer including reception coordinator and dinner flow director. They also often provide serving staff, tableware, liquor and wine, and even provide the decadent wedding cake which is an integral part of every reception event. So, when you prepare your short caterer list, here are a few questions to ask before deciding on which one will provide your picture-perfect reception.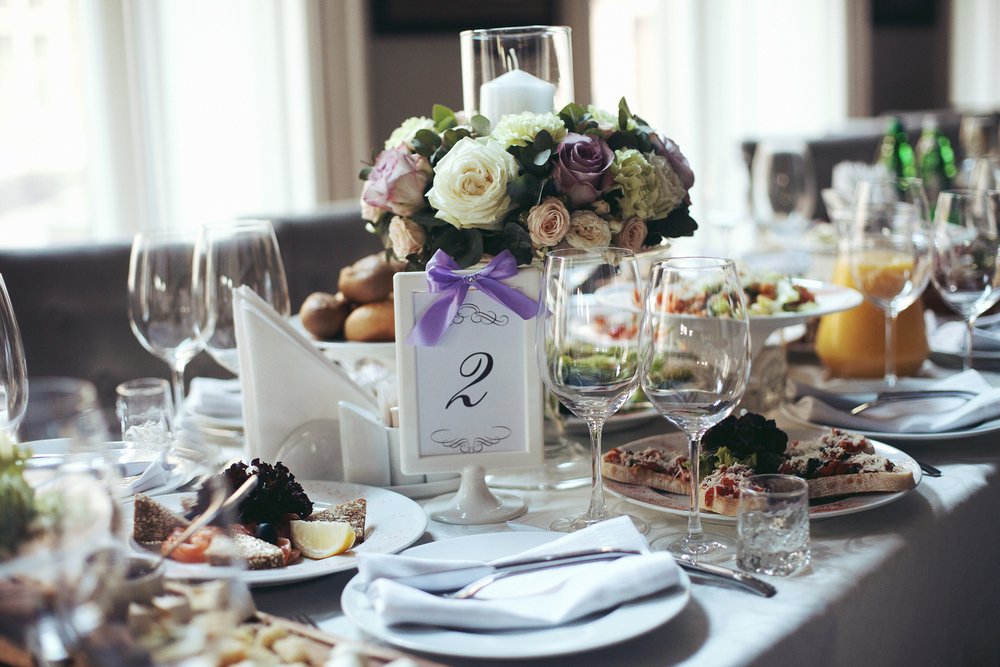 1. Does The Caterer Have A Business License?
It is important only to consider caterers with a business license because you know they meet minimum health and local ordinance laws. They will also most likely have the right license for each of their services which means they take great care in their reputation.
2. Does The Caterer Have A Liquor License?
If you intend to serve alcohol at your wedding, you need only to consider wedding caterers who have a liquor license to serve legally. Having a liquor liability clause in a wedding caterer contact minimizes the risk and provides protection if something occurs.
3. Is There A Catering Portfolio To Look At?
Do not assume that a popular caterer is without fault. Do your due diligence and ask first to see a caterer's portfolio. You should also ask for several references for those who had similar reception events or menus, so you find out how their events unfolded.
4. How Does A Caterer Handle Specialty Dinner Requests?
Food allergies, organic foods, and world cuisines are popular at weddings. Does your caterer work with these foods often? How does the company prepare foods when allergies or vegan entre choices are requested? You want to find the ones who specialize in various dietary styles if the need is present. You also want someone experienced in your cuisine choice, so you guarantee the food comes out the way you plan.
5. Is The Catering Company Full-Service?
Some caterers only deliver food. Others provide the staff to set up tableware, tend the bar, and serve the food. If your caterer is not full-service, you will have to pay additional for these services. Have your planner check with the venue first to see what they offer and then find the caterers who offer the services that fill in what you lack.
6. Does The Caterer Have Any Other Events On The Same Day?
Weekends are the most popular times during the year for weddings, so you must ask the caterer about other events. If the caterer has others scheduled, ensure that your contract stipulates how many workers will be in attendance, how long the caterer will be on site, and how he or she handles wedding receptions when double booked.
Now you will be able to move on to wedding caterer prices per person or package deals that save you additional funds. If budget is a problem, visit SG Wedding Favors to get additional ideas on ways you will save on your theme, décor, and favors to get the wedding reception you envision.