With 2018 fast approaching, it's time to start thinking about your wedding day. If you haven't put a plan into action, yet, you can as soon as you learn what's trending in the world of wedding themes, food, and décor. You'll have a better idea as to what you have to choose from before making plans for your big day.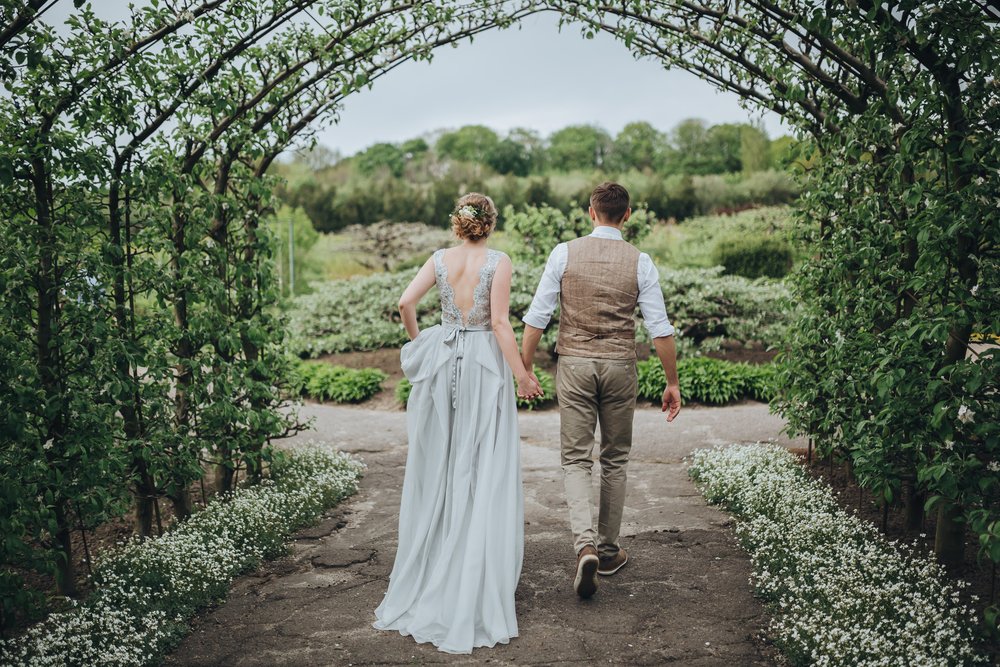 Trends You Should Be Aware Of
Pouring over magazines or reading dozens of blogs only gets you so far. It takes up valuable time that you may not have while planning your wedding. That's why we've taken it upon ourselves to do the research for you so all you have to do is incorporate a trend into your theme and continue with your planning.
Some of the hottest wedding trends for 2018 include:
Foliage. Adding greenery freshens up the space and helps give it liveliness. It doesn't matter what time of year your wedding is held, either. Having plants around makes the venue come alive. It's a way to bring a natural vibe into your theme. Succulents are one theme that haven't lost popularity. They're lively, vibrant, and best of all, portable, so your guests can bring one home with them after the ceremony.
Macramé. The 1970s phenomenon has made its comeback by becoming a 2018 wedding favorite. You'll see lots of knotted cord in different colors gracing tabletops and decorating backs of chairs, window areas, and more. Macramé is durable and long lasting, too, making it a great favor to give to guests at the end of the reception.
Edison Bulbs. Distinctive in appearance, these lights give a venue a softer, vintage look. Best of all, they're relatively affordable and can be put up and taken down easily. You can have them hang solo or group them together for an even more striking look.
Slogans. You'll see a lot more statement making items at wedding showers, ceremonies, and receptions. Declarations of 'Hubby' and 'Wifey', 'Mr.' or 'Mrs.', and 'Bride' or 'Groom' set the tone of the occasion. They're a playful and joyful way to get into the wedding spirit.
Bold Colors. Many couples are getting away from traditional whites and creams. They're expressing themselves with color which opens the door for so many opportunities to many different themes. From Mexican Fiestas to Ombre-dyed hair and dresses, brides and grooms can make a statement with bold, beautiful colors.
If there is anything to be said about 2018, it's that you have options. From playful slogans to colorful macramé, there is something for every bride and groom to enjoy and look forward to. When shopping for decorations, personalized wine glasses, and other necessities,
Prepare for the Hottest 2018 Wedding Trends with the Help of SG Wedding Favors
Make the hottest wedding trends of the year part of your celebration. You've got options that leave your guests with the best impression of your wedding day. Make your 2018 ceremony and reception one for the record book by shopping SG Wedding Favors for your décor, wedding party gift, and party favor needs.