It's finally happening! Your best friend is only two months away from holding their bundle of joy! You were part of her cute pregnancy announcement, and now it's time for a baby shower. You've been part of her entire journey, and you can't help but get excited. There is only one problem, though. You have no idea what baby shower gift to get her. Well, here are some great ideas to give you an idea of what you can get the almost mama-to-be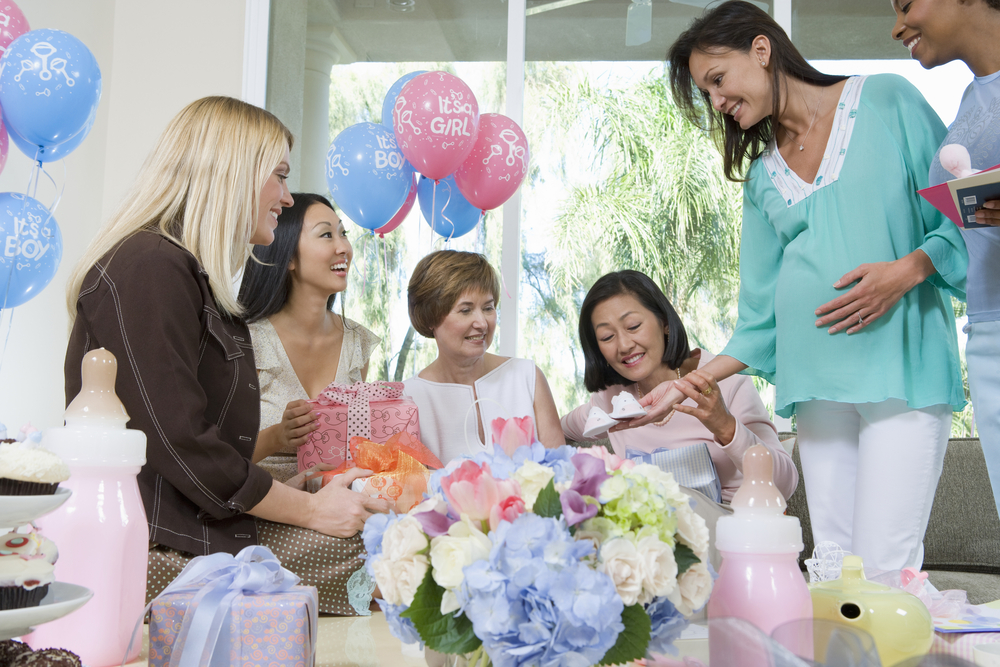 A Burp, Bib, or Towel Cloth Bouquet
Burp, bib, or towel clothes will be super useful to the new mum to be in the long run. This is especially something that most first time mums forget to buy until their baby burps, and they are like, "oh, we need something to wipe that."
You can choose to get burp cloths only, or you can have a mix of all three in your present. But to make it even more special, present them as a bouquet. For instance, roll the cloths in a way that they imitate real blooms, place them in a plant pot, tie a ribbon to the pot, and attach a card with your name on it. To add even more glamor, use a card color that shows what gender you think the baby might be.
Soothing Sounds
One of the biggest challenges new parents struggle with is lack of sleep due to the baby. Consider getting them something that will help their newborn baby sleep better. There are plenty of cute white noise machines that filter out the atmosphere sounds like clattering dishes and replace them with natural sounds such as rushing air or soft womb sounds so that the baby can sleep comfortably.
Attach a Bunch of Baby Books to Your Gift
Instead of a card, make your gift even more useful by attaching a bunch of baby books. This way, you'll be helping the mother to create a library even before the baby comes. Make it extra special by adding a little message about how you feel about the baby, for instance, how you can't wait to meet them. If possible, attach her cutest baby bump photo at the back so that the baby and mum can have something to remember you with years to come.
A Skincare Set
The baby shower is not all about the baby. It should also be about the mum. After all, she is the one doing all the hard work here. That said, get her one of the best skincare sets, you know, because pregnancy can be pretty damaging to the skin. Therefore, get her something that'll return the glow to her tired-looking skin before the baby comes.
Add a Personal Touch to Your Gifts
While we all love receiving gifts, we appreciate them more if the giver goes the extra mile to add a personal touch to them. So, make your gift a one-of-a-kind statement by personalizing it in a way that mum-to-be will always look at it and remember you. Fortunately, you don't have to do it yourself because personalizing your gifts with SG Wedding favors is pretty easy.