Did you know that one of four couples currently utilize a theme for their wedding? Theme selection reduces the stress since it is more defined. Themes are also playful which enables couples to express themselves and their stories in different ways. A creative theme also lets couples play on their favorite stories with their spins and innovative ideas. Here are the top wedding themes of 2018 that brides and grooms will want to know.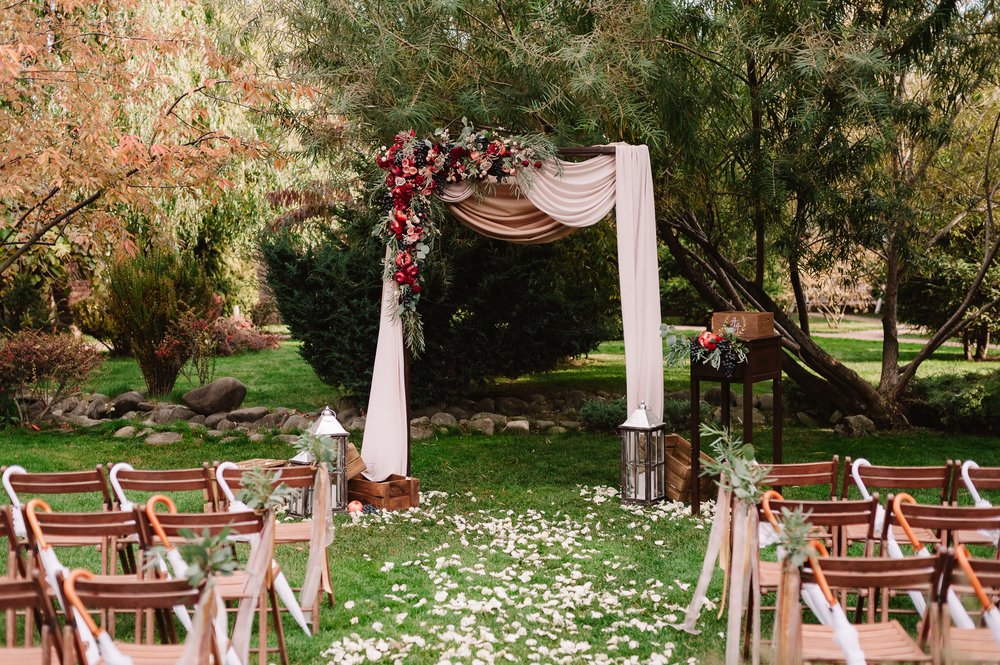 1. Vintage
Just like bridal looks, vintage themes are timeless, elegant, and a bit of mid-century glam. Whether you prefer the simplicity of great-gatsby or the rock-and-roll era, earlier eras are fun and enjoyable. A few antique pieces and simple décor will modernize this theme.
2. Rustic
From a barnyard wedding to a countryside ranch, rustic themes include outdoor venues, greenery, and natural décor. Couples will also incorporate neutral or warm tones to combine the rustic look and feel. This theme is all about simplicity and rustic charm.
3. Seaside Destination Wedding
There is something exotic about couples running away to a beach and tying the knot. From the coconut and allspice-infused breezes to the fresh ocean breeze coming in off the aquatic water, it is a beautiful environment to exchange wedding vows.
4. Fall Festival
Fall has always been a time to celebrate bountifulness. With the vibrancy of fall colors, it is also an ideal way to incorporate nontraditional color palettes into your ceremony. With the chillier weather, it gives brides and grooms plenty of ideas to use natural resources.
5. Winter Bliss
While you have little choice to marry indoors, the seasonal spirit, holiday decorations, and deeper color palettes help brides and grooms offset the white winter landscape. It is also the perfect time of year for formal wear since guests will not be uncomfortably hot.
6. Garden Greenery
When looking for a romantic landscape, sometimes the most charming place is right in your backyard. A spring or summer garden will enable you to use the beautiful flowers and greenery to your advantage. It also allows you to create a utopian vibe and vision.
7. Disney-Themed Weddings
Whether you intend to marry at Disneyland or create your ever-after fairytale at home, a Disney theme is the perfect opportunity to be a prince and princess for a day. Add in a castle honeymoon, and your fairytale will be complete along with the prince in the end.
Here are a few questions you should answer to find your perfect wedding theme and style.
Where do you want to get married?
How big of a wedding do you want?
What are your favorite color schemes?
Which season do you envision for your wedding?
Do you prefer a formal or informal wedding and reception?
Do you plan to use a wedding coordinator or do it yourself?
What words describe you and your significant other?
When you take the time to decide your wants and needs, you will have all the information you need to choose a theme and start planning your wedding. Make sure to sign up for SG Wedding Favors' blog so we can help you with tips that will make your big day even grander.