When tying rings onto ring pillows, you would need the rings to be firmly attached yet easily removed. Read this blog for a few easy steps on how to tie your rings for a stress-free ceremony when it comes to exchanging your wedding bands!
Firstly, create a loop with one of the pillow strings and place the ring over this loop. Lift up the end of the same string, and place it over the loop as shown in Step 3.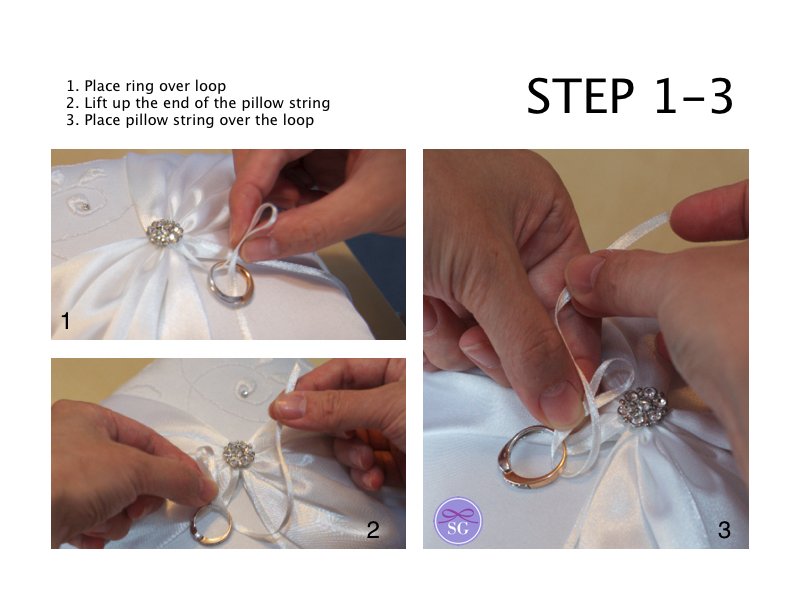 Next, place the end of the string through the bottom of the loop and tying a knot this way. Pull the end of the string and the loop in opposite directions to tighten the knot as shown in Step 5. The tightened knot should look like Step 6.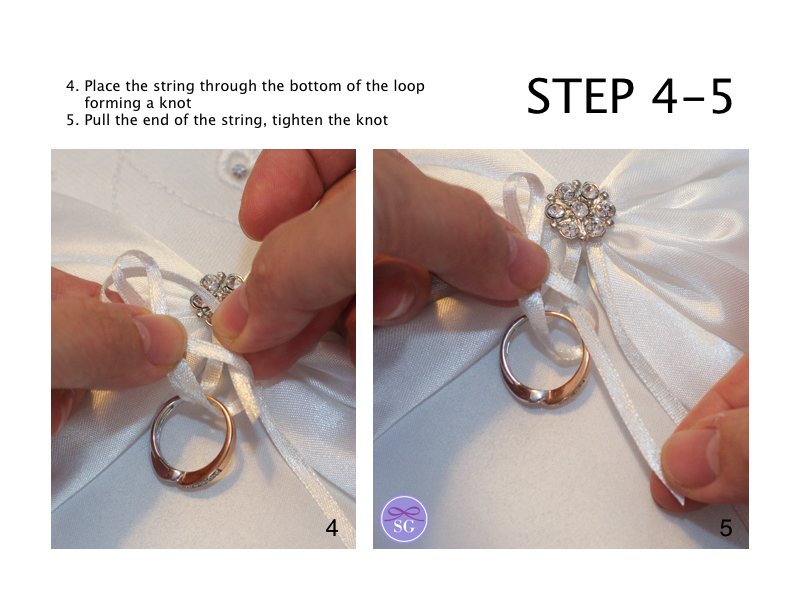 Now that you have tied your first ring, repeat Steps 1-6 for the second wedding band. Place the two rings over one another on the pillow for presentation.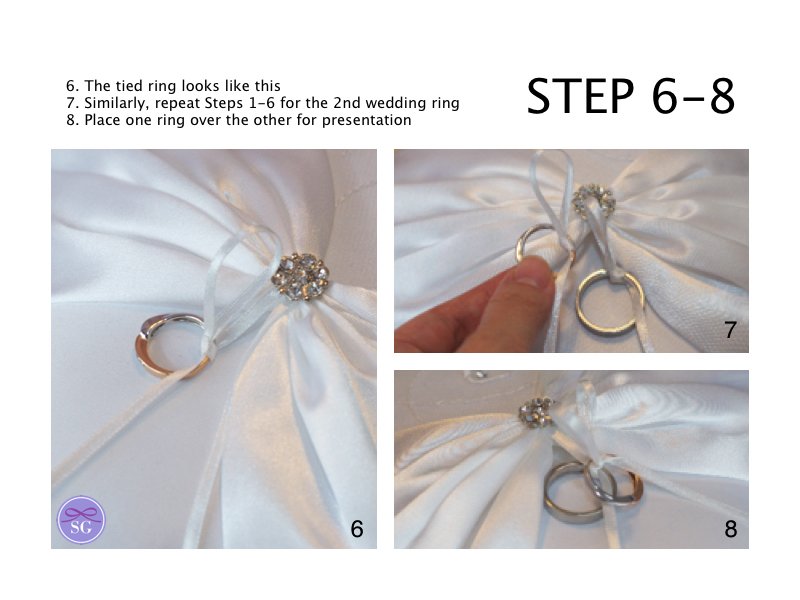 Now that both rings are tied firmly, you may easily remove each ring by pulling the ring towards you. Voila! The ring easily loosens itself from the string. It's magic!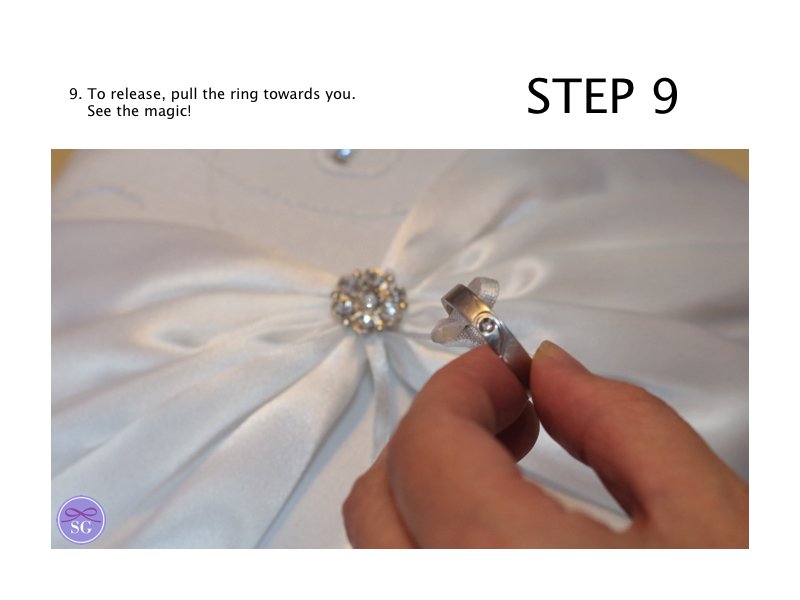 We hope you have enjoyed this little tutorial! Do you have any tips on how to tie rings on to ring pillows?
Here at SG Wedding Favors, we are also happy to provide alternative ring pillows such as wedding ring boxes and even book boxes that do not require tying of rings. Just place them in its cushion and it's ready for your special day! Would you have a favorite kind of ring pillow for your dream wedding? Let us know in your comments below!
With love, SGWF