Butterflies are beautiful. They're a symbol of transformation as a caterpillar leaves its prior existence to embrace its role as a winged insect. Butterflies make an excellent wedding theme because you're leaving the life of a single person behind to become part of a partnership. Your dreams are taking flight as getting married is one of the most significant milestone events a person experiences.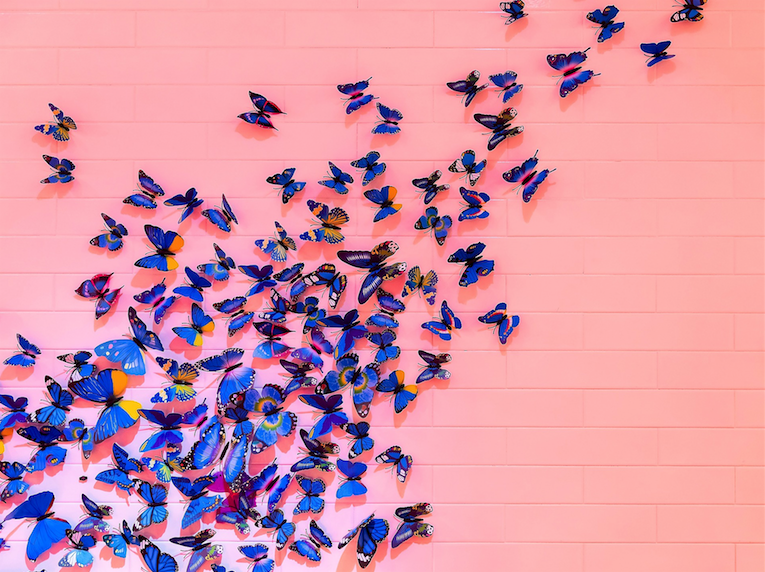 Butterfly Items That Make a Great First Impression on Guests
Planning a wedding with a butterfly theme is easy when you shop the right wedding supplier. To illustrate that statement, we've included some of the most sought-after items that we sell. While planning your wedding, you may want to consider some of the decorations and favors because of how perfect they are for your theme.
Elegant Butterfly Favor Box
Perfect for handing out to guests, the favor boxes can hold a variety of items from candy to loose leaf tea. They're plain white, too, meaning you can add color to them through the addition of washi tape, ribbon or glitter. If you want include a sentiment on the outside of them, you can apply an adhesive sticker to the outside of the boxes.
Blown Glass Globes
You could place a small plant on the inside with a fake butterfly as decorations for the different tables you have set up at your reception. Each offers a glimpse into the natural world. You can choose to include different objects inside the globes, too, if live plants aren't an option. Crystal gemstones such as clear quartz or amethyst are excellent choices for you to explore.
Butterfly Toasting Glass Set
Most couples honor their union with a toast. They choose special glasses for the purpose because of how symbolic the gesture is traditionally. The Butterfly Toasting Glass Set provides you with that extra special oomph when clinking your glasses together. The butterflies on the glasses go especially well with your theme and its meaning.
Impress your guests with décor that encompasses who you are and what you love. The symbols that you choose to include in your wedding day celebrations are entirely up to you. They can be subtle or bold as mentioned above. Some of the options that you have to choose from may be something that you want to buy multiples of while others are better off being displayed as single items.
Select Items That Help You Carry Out Your Beautiful Wedding Theme
A butterfly-themed wedding is easy to plan when you shop the different themes included on the SG Wedding Favors website. Ordering early ensures that everything arrives to you in plenty of time for your ceremony and reception. We ship directly to your doorstep so all you need to do to decorate for your wedding is open the boxes and place the items wherever you want them to be.
Any questions you have about quantities, personalization, and delivery times are answered by our FAQ page. If you still need assistance, let us know. We want to make sure that your needs are accommodated adequately with every order you place with us.