Although many brides and grooms want to include everyone in their wedding day celebration, it isn't always practical to do so. Budgetary restrictions can force couples to pick and choose who they invite to their ceremony and reception. In a post-pandemic world, your state may require that you limit the number of people you have gathered in one location. For safety reasons, you may not get to have a large wedding as planned.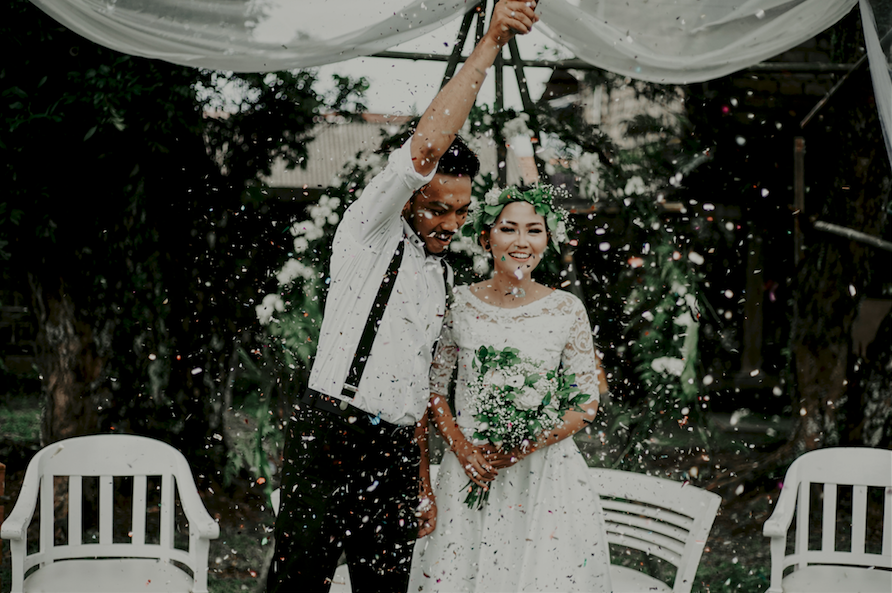 Ways to Keep an Event Small But Memorable
A large wedding isn't for everyone. It may not even be permitted where you currently live due to COVID-19 concerns. Still, you can enjoy a small but intimate celebration with great ease. If you're not sure how, don't worry. We've helped many couples with the details of their ceremonies and receptions throughout the years.
Below, you will find some ways to keep your guest list short and your wedding day highly sentimental. Each suggestion is one that you can apply when culling your list of invitees. Not only will it help lower your wedding budget, but it also allows you to get married during a time where large gatherings aren't permissible in most places.
Don't have a wedding party.
Forgo bridal parties and groomsmen. Don't have ushers, ring bearers, and flower girls. Instead, have two witnesses that can vouch for your commitment to one another as well as the official marrying you.
Invite only close family and friends.
Limit the ceremony and reception to handfuls of people. Don't invite your great-great-great aunt on your mother's side out of obligation. Instead, keep the ceremony small by deciding how many people to invite on both sides and then ask others to attend your event virtually.
Livestream the ceremony and reception.
People who wouldn't have been able to make it due to travel restrictions can still enjoy seeing you getting married. Hire a videographer to live stream the event. Then, send virtual invitations to everyone that you want to witness your vows. You'll amass quite a crowd of well-wishers online.
Keep it "adults only"
Invite grown-ups to attend. People who do not want to hire childcare providers for the event can watch online. You'll be able to limit the number of guests in attendance if you make it an adults-only event.
Your wedding is a special occasion that deserves attention. You can still plan a beautiful event with restrictions in mind. Doing so may be the best option available during uncertain times.
A Small Guest List Gives You More Opportunity to Spend Time with Your Guests
A small and intimate wedding ceremony and reception have its benefits. It's less daunting to approach, especially in the age of travel bans and group restrictions. It allows you to focus more on your guests, too, because you'll have fewer to acknowledge and speak to throughout the day.
SG Wedding Favors has everything that you need in the quantities that you desire for your big day. Place your order early to make sure that you get everything that you need for your special ceremony and reception. Don't forget to put in special instructions for all personalized items.