Being in isolation doesn't need to be lonely. You can connect with family and friends through an intimate virtual bridal shower rather easily. Working with your best friend, mom, or sister to set-up the event takes little effort to do. Coordinating your schedules and being able to meet with one another online ensures that you're able to participate in an event that celebrates your role as the bride-to-be.
Even though a virtual event is nothing like an in-person shower, it still allows you to be showered with love and attention by the people who care the most about you. There's no better feeling in the world for others to honor your love story and want to be a part of your special day. A virtual bridal shower before the event has its benefits with it being low cost and unrestricted when it comes to who you invite to participate in the event.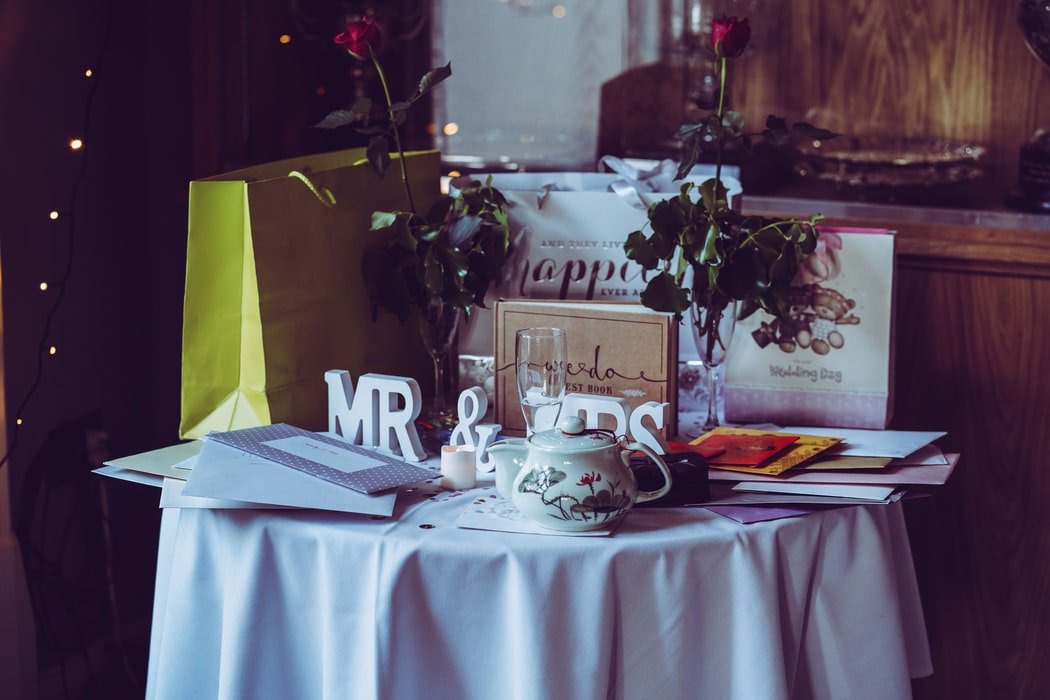 Physical Distancing Doesn't Mean You Can't Have an Excellent Celebration
Below are some ideas on how to throw a virtual bridal shower that includes your family and friends. Explore the suggestions that are most relevant to you. Even if you need to postpone your reception for a later date, you can take advantage of the extra time to plan the event while still having a bridal shower right away.
Decide on the date and time of the event.
The most crucial step in the process is deciding when to have the virtual bridal shower.
Create a virtual event through the platform of your choice.
Send invites and respond to messages left to you by people on your guest list.
Test the streaming service you plan to use.
Make sure it can accommodate the number of people that you've invited without hang-ups or glitches.
Set up a registry so people can send you gifts.
Put all packages aside until the day of your event.
Decorate for the shower.
Use the items that you ordered from SG Wedding Favors to relay your theme.
Ask everyone to bring their favorite beverage and snack.
That way, everyone is comfortable with staying online and visiting for a while.
Open gifts on camera while everyone watches.
Let them ooh and ahh over your presents.
Make sure to send out thank you notes.
Mail them to the people that helped set up the event as well as those who sent you gifts.
SG Wedding Favors Delivers Excellent Bridal Shower Merchandise Quickly
With a wide selection of décor items and gift options to choose from, you can make your virtual bridal shower just as special as it would be in person. The main difference is that you'll need to send favors and bridal party gifts to all appropriate parties by mail. Making sure that you have everything you need on hand the day of the event prevents delays in the items delivered to your guests.
SG Wedding Favors has a wide range of merchandise for you to choose from for your special virtual celebration. Purchase what you need today and wait for it to arrive at your doorstep. Opening your box of goodies makes things even more real in your mind as you count the days until your wedding ceremony and reception.