Around 1.4 million couples go for a honeymoon annually. In the past, honeymoons were considered to be the most romantic getaways where couples would relax and sunbathe on a beach. Nowadays, couples are more adventurous, and they want to have a unique trip full of memories and new experiences.
There is no limitation when it comes to what you can do on your honeymoon, from self-drive honeymoons to mini-moons — there's so much to explore. What you two are comfortable with should be your first consideration. Here is a set of trends for honeymoon trips that you might consider in 2020 if you have a wedding scheduled.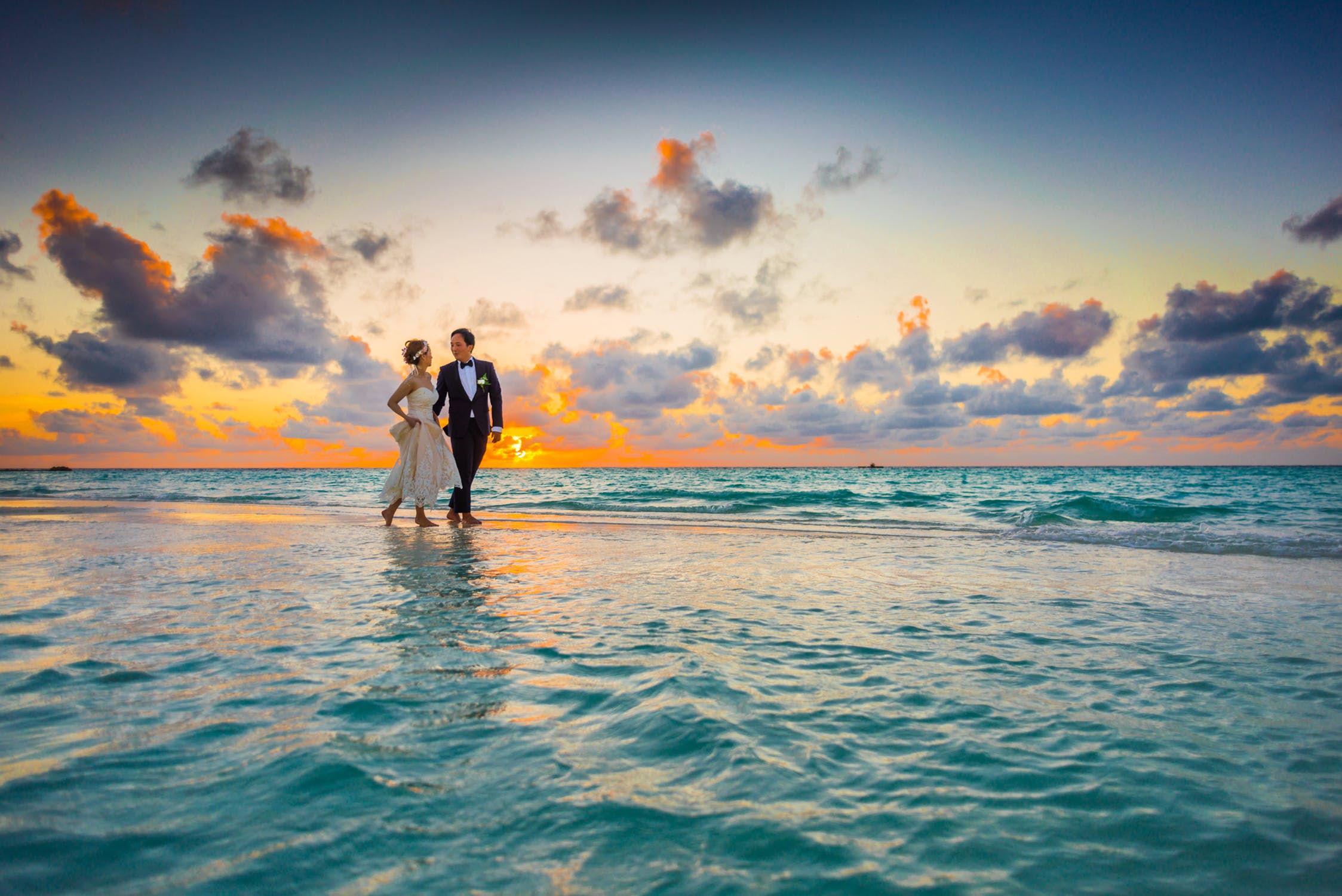 1. Eco-friendly Moon
People have become more conscious of matters regarding the environment. They are always thinking of ways to minimize carbon print. Couples are no exception to choosing an eco-friendly honeymoon. A place where they can take part in activities like cleaning up the beach or community outreach. Others will opt to lounge in hotels that look at ways in which they can reduce waste, like the Maldives. It won't be a wonder to see people choosing hotels that serve foods they harvest directly from the farm in 2020.
2. Anonymous-Moons
Planning a wedding is stressful, and couples are opting to have other people or travel agencies plan their honeymoons. All this will be done without the couples' knowledge. The exciting thing is it will be a surprise, and you have no idea what to expect. You should try this.
3. Mini-moons
Usually, couples used to take time off from work and spend those months traveling. However, there is a fast-growing trend where couples are having a short moon of 3-5 days but will continue to go during long weekends. This way, they still get to work and enjoy multiple destinations at the same time. A mini-moon also helps you to save for a better future without financial constraints.
4. Spiritual Moons
2020 will be a year of mind and body restoration. Growing together spiritually is one essential factor in a marriage. Visiting wellness sanctuaries and a little bit of some yoga classes is a full regimen for relaxation. This moon is perceived to unite souls and hearts.
5. Food Moon
Before your wedding, you'll probably be on strict diets and always hitting the gym for your body to be perfect in your wedding attire. You might want to get a break after your wedding, and a food honeymoon is perfect. Vegan food is trending in the vacation industry, and it would be a great idea to embark on one.
6. Mega Moons
A mega moon involves multiple destinations, activities, and lots of money. You will have amazing places to stay and beautiful destinations that you couldn't even fathom. One night you are in Paris and the next one you are in Zanzibar. With all this aligned for you, you will have a ton of memories to look at ranging, from different cultures, history, adventure, and relaxation.
The idea is to create memories during your honeymoon. Whether you choose the traditional way or these trending ideas, enjoy that little time with your partner and make the most out of it. You can make the experience more memorable by purchasing a customized gift that will make you remember the honeymoon.