Oh, the wedding favor, Giving these gifts to your guests is a nice way of saying thank you for coming and helping us celebrate.
Wedding favors actually used to be mandatory but as time has gone on they have become more optional. Having a token of appreciation to send your guests off is a very crucial part of your wedding to put the "icing" on the cake.
In some cases what you give them could last a lifetime, such as an object with practical use that they use every day or on an occasion. Some brides think that nobody cares about their special gifts after a night of drinking, dancing, and eating but they couldn't be more wrong.
We recommend that you work with your planner to get your budget together and plan out how many portions you can get together.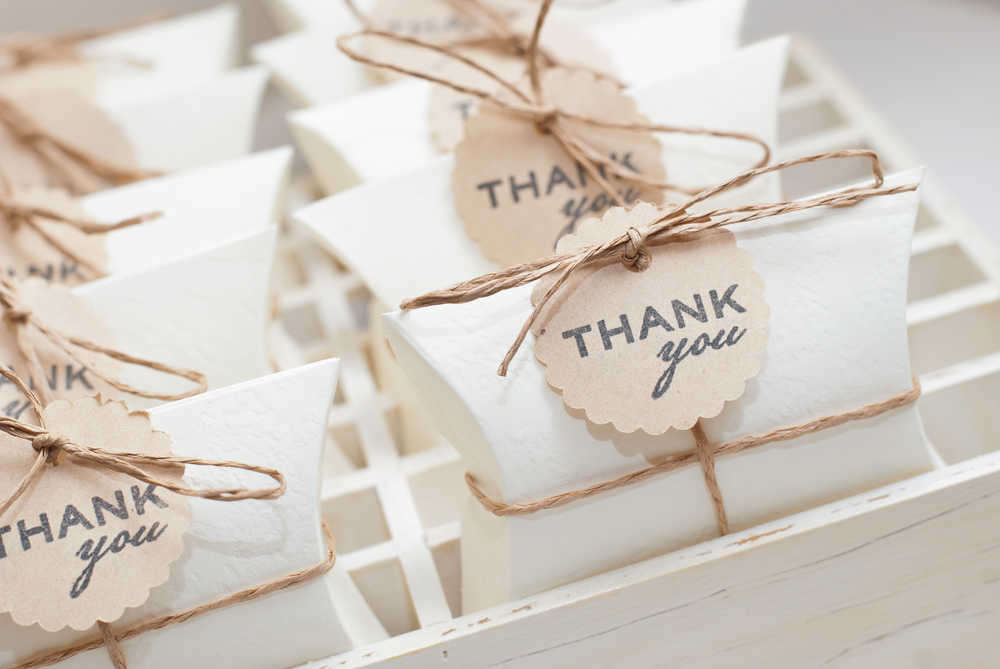 Keep Your Favors Edible
Event planners agree that the most in-demand favor is edible. The best feature is when it has a meaningful connection to the couple, a homemade jam from the family farm or macarons to celebrate the couple's Paris engagement.
Make it Useful
If your guests are traveling to get to your wedding, send them with a new luggage tag that they can get some use out of right away.
What is the hosting city known for? Candles? Special gemstones? Get some mini versions to give to your guests so that they can look forward to taking it home.
Personalize It
Personalized gifts add lots of warmth and heart. Finding cool engravings, design embroidery, and printing options will create unique and beautiful gifts. You can find all sorts of personalized stationery like stickers and tags.
Use Pretty Packaging
The idea here is to make your gifts look so tempting and irresistible that your guests just have to take it home, these can be in the form of an eye-catching bag, a fun ribbon, or colorful label.
Some people feel that their wedding favors aren't appreciated because they are choosing the wrong types of gifts. Your wedding favors shouldn't become obsolete or be so unappealing that they are thrown away. These are the mistakes most people have made which made them lose their trust in wedding favors and their significance.